Extended Care
Before-care and After-care offer our busy parents maximum flexibility.  Extended hours from 7:00 AM to 5:00 PM are available on a daily basis, at a non-contracted rate, for the occasional user, without the need to arrange ahead of time.
An annual contract significantly reduces the cost of before and after care, and allows for maximum flexibility with unlimited use over the course of the year.
After School Activities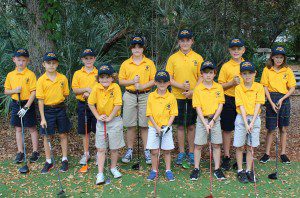 A variety of after school activities are offered at Good Shepherd to meet the ever changing interests of our students.  Every 9 weeks students may sign up for clubs and activities held here on our campus and taught by instructors with specialized knowledge.
Building Club, Photography, Cooking, Guitar, Chorus and Spanish Club offer students a chance to nurture a talent or learn a new skill.
Running Club, Intramurals, Soccer, Cheerleading, Dance, Tae Kwon Do, and our Golf and Tennis program reinforce health, exercise, and team building skills.