2022-2023 Annual Fund Campaign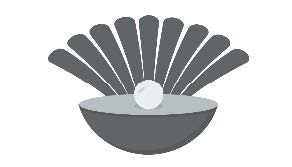 Good Shepherd Episcopal School
30th Anniversary
1993-2023
Withstanding both pressure and time, pearls are the traditional symbol of 30th anniversary celebrations. Pearls also symbolize purity, wisdom, and recognizing beauty from within. We invite you to join us in seeing all the beauty in what we do and whom we encounter. Thank you for being a part of this milestone!
 Your tax-deductible donation helps fund important initiatives that might not otherwise be possible.  Your donation can be applied to the school's greatest need (unrestricted) or specifically designated for the project of your choice.  All gifts, no matter the size, help provide classroom resources for Art, Music, PE, software and hardware upgrades, professional development for our teachers, and financial aid for families in need.
Please show your support by making a tax-deductible donation today.  We are a not-for-profit organization and your donation is tax deductible under section (501)c(3) of the Internal Revenue Code.  Checks, credit card and stock transfers are accepted through our Development Office at 561-746-5507.
Bell Tower Society
The Bell Tower Society provides an opportunity for leadership in philanthropy.  It honors those donors who are the pillars of support to Good Shepherd School.  Membership is gained through an unrestricted gift of $5,000 to the Annual Fund.
Head's Circle of Donors
Our Head of School challenges you to match or exceed her donation.  The Head's Circle of Donors is comprised of donors who make a philanthropic donation of $1,500 or more towards this year's Annual Fund Campaign.